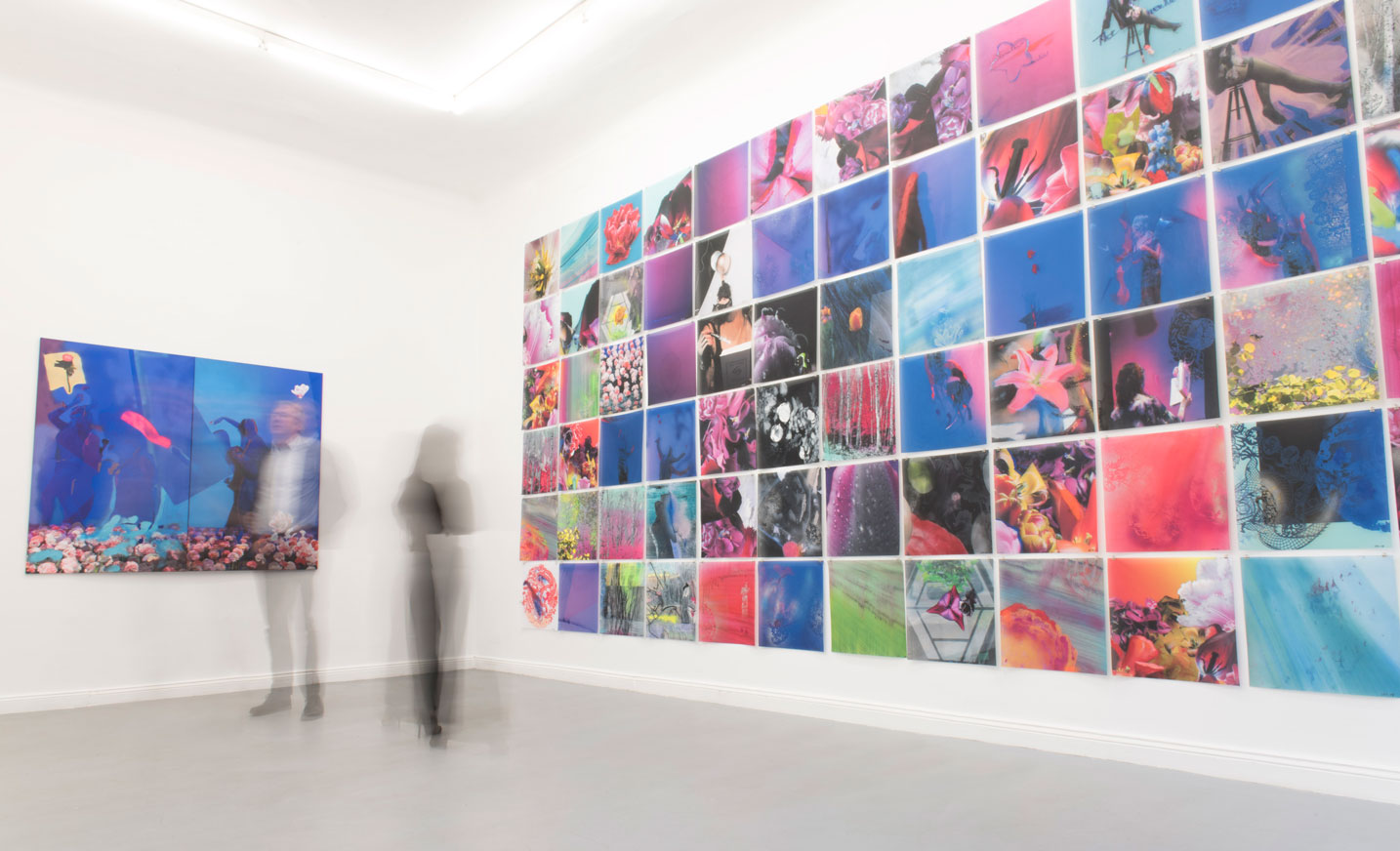 ---
We live in a time of constant acceler- ation. The series ThenewNew, whose title is inspired by Instagram-speak, underlines the overloading of visual information and creates a mixture of figurative and abstract painting. The new works are expressive in their intense colours and high-contrast compositions. From the depths of the paintings emerge oceans of flowers and vague forms, mostly feminine silhouettes.
Eschenlohr starts from the basis of digital, abstract backgrounds. Through the application of various photographs and expressive brushstrokes, and through the use of stencils and spray- paints, her paintings seem interwoven with urban street art. She uses found objects, and motifs from advertising, architecture and design, as well as photographs from her own staged performances, and material produced during her working processes. High heels and ideals of the modern woman, as often portrayed by the mass media, are recurring motifs. The owers stand for femininity, for sensual power and for impermanence at the same time.
Born in Munich, Eschenlohr studied business management and received her doctorate in commerce. She then worked in investment management, management consulting and account- ancy. Charlotte Eschenlohr lives and works in Munich, Beijing and New York.
---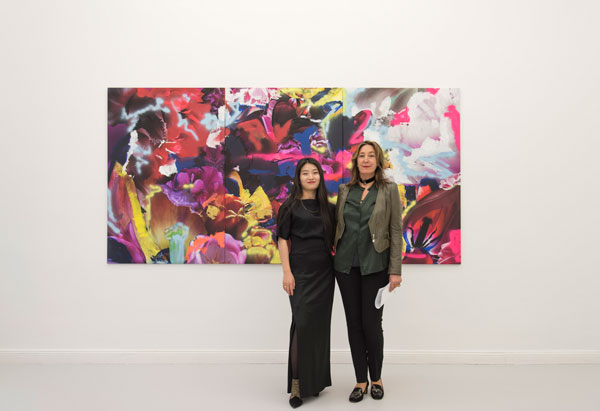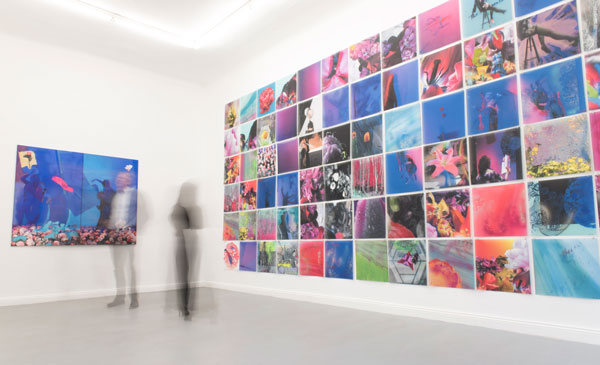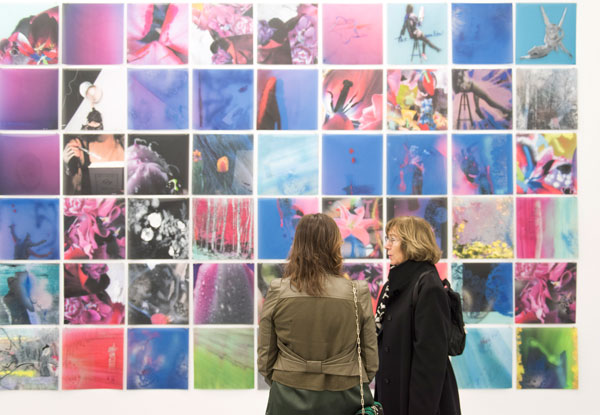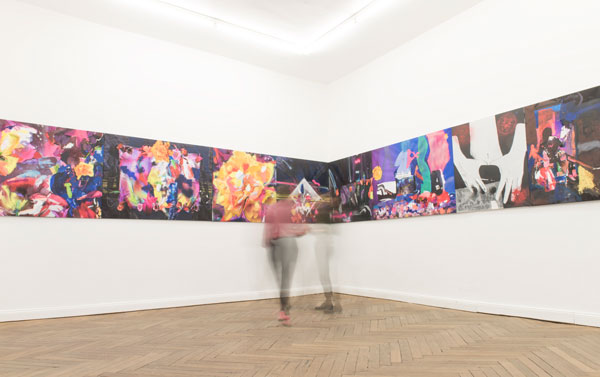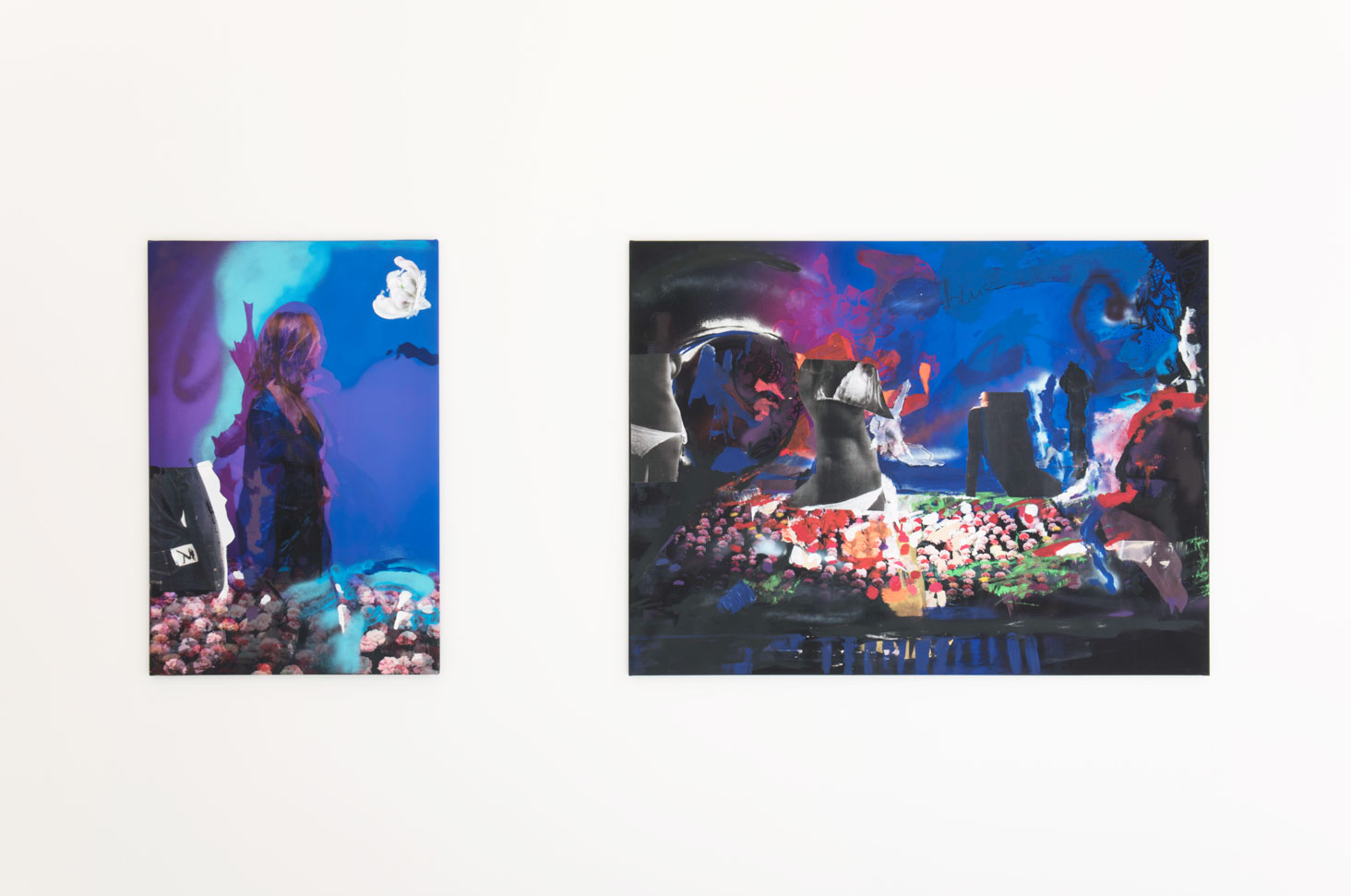 ---