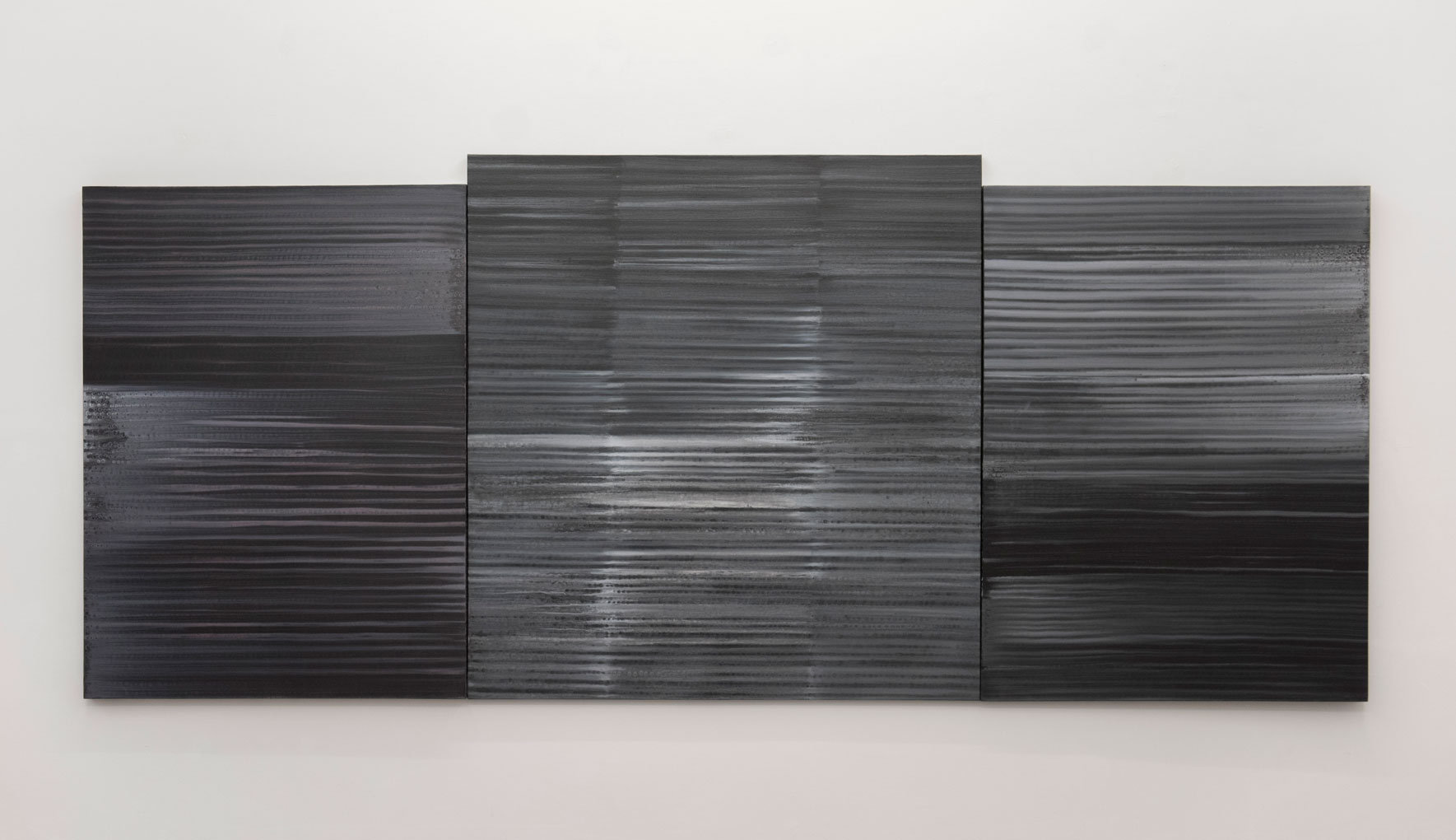 ---
Ksana is described in Buddhist sutras as the smallest possible unit of time. It conveys a sense of past, present and future.
Hu Quinwu's multimedia exhibition included recognisable features of his characteristically calm and ordered works, creating rhythm through repetition. His painting is reduced and distilled, with the essential elements of the point and the line in interplay with time, temperature and humidity. Here, alongside painting, his quiet reflective approach could be seen in the moving image and in three dimensional space. The emphasis lies on dedication to consciousness perception involving all of the senses. This is especially clear in his installation comprised of sugar and salt - hardly discernible to the eye, and yet so strongly contrasting in taste.
Hu Qinwu was born 1969 in the Shandong province in China. Gradu- ating in 1990 from the Oil Painting Department at Taian Normal Academy, Shandong, he continued his studies at Central Academy of Fine Arts in Beijing where he received an MFA in 2008.
His artistic practice has also been re- cognized through a number of awards, including an excellence award from the Second Small Painting Exhibition and the Best Innovative Idea Prize in 2007, as well as the first prize in Marie's Art Scholarship in 2008. Later in 2012, Qinwu was accepted to undertake the Beijing residency at the Gwangju Museum of Art Open Studios in South Korea, as well as the position of the resident artist with TEMI in Daejeon, South Korea. He currently lives and works in Beijing as a painter, photographer, and printmaker.
---