Nov 18th 2017 to Dec 18th 2017
Beijing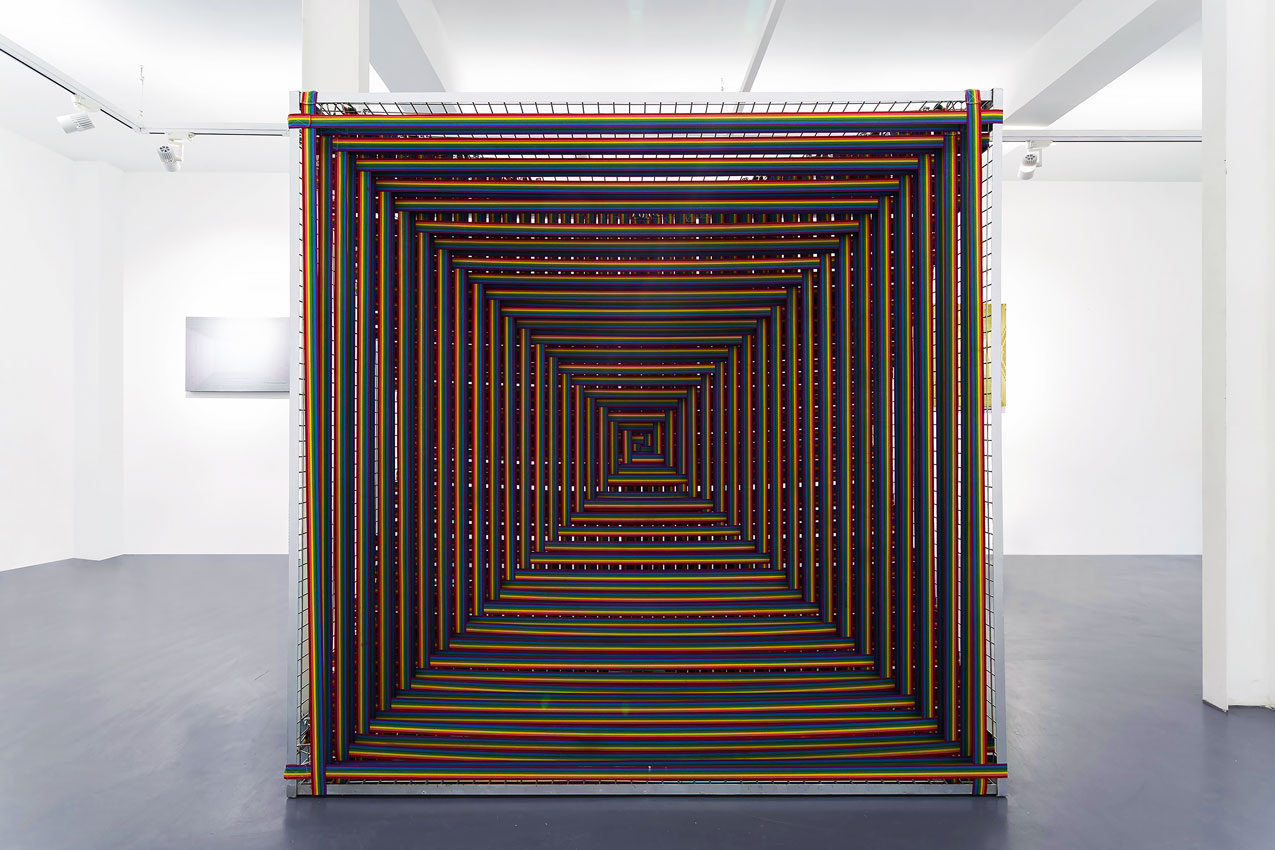 ---
A constant confrontation between modern technology and civilization, handcraft versus industrial production, a fight with liberalization and regula- tion - Dai Dandan seeks to experience personal freedom during the artistic process, knowing that she cannot predict the result.
Continuing Dais exclusive use of woven material, this exhibition showed not only a reflection of the artist's personal life experience, but also her perspectives on some contemporary issues such as the conversion of spaces.
Focusing on simple manual and mechanical processes, her works strives to break through the planar dimension of the image. She chooses weaving as the most simple and traditional approach to the canvas: like an antagonism between freedom and rules, a game of sensibility and rationality, standing for the fight between liberalization and regulation. By selecting ribbons of a particular width for her works, she applies a simple limiting element to the whole image. Regularity and repetition under restricted conditions, trying to break through boundaries with a constant balance of dragging and pulling.
Born in 1970 in Beijing, Dandan received her degree in Communication from the Communication University
in China. After moving to the UK
she earned her MA of Fine Art at the University of Wales. Her works have been shown throughout China in cities such as Beijing and Shanghai, as well as in Hong Kong and Macao.
---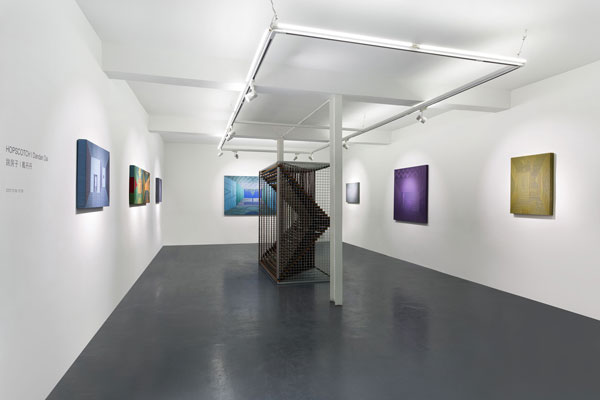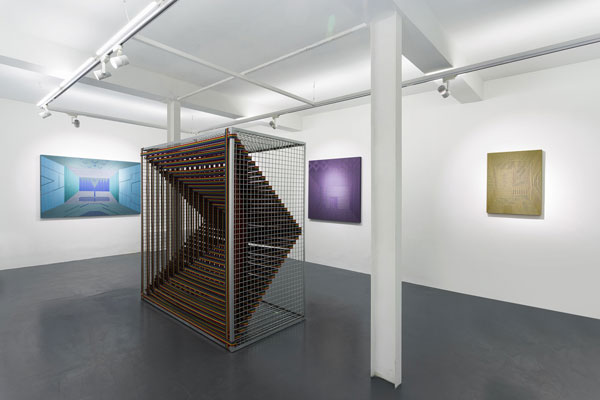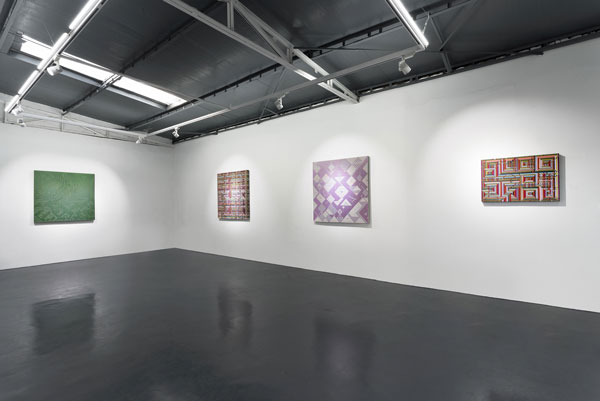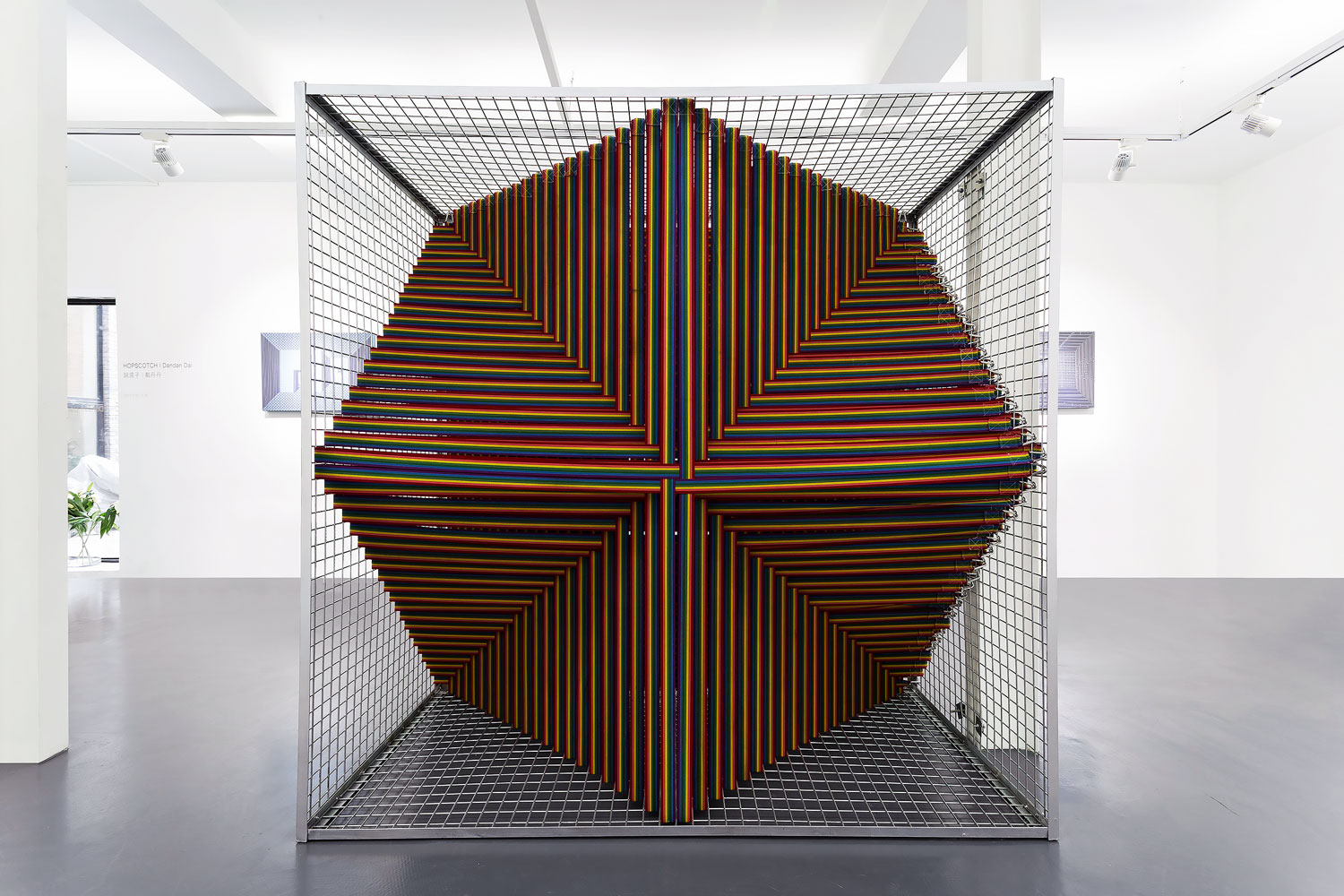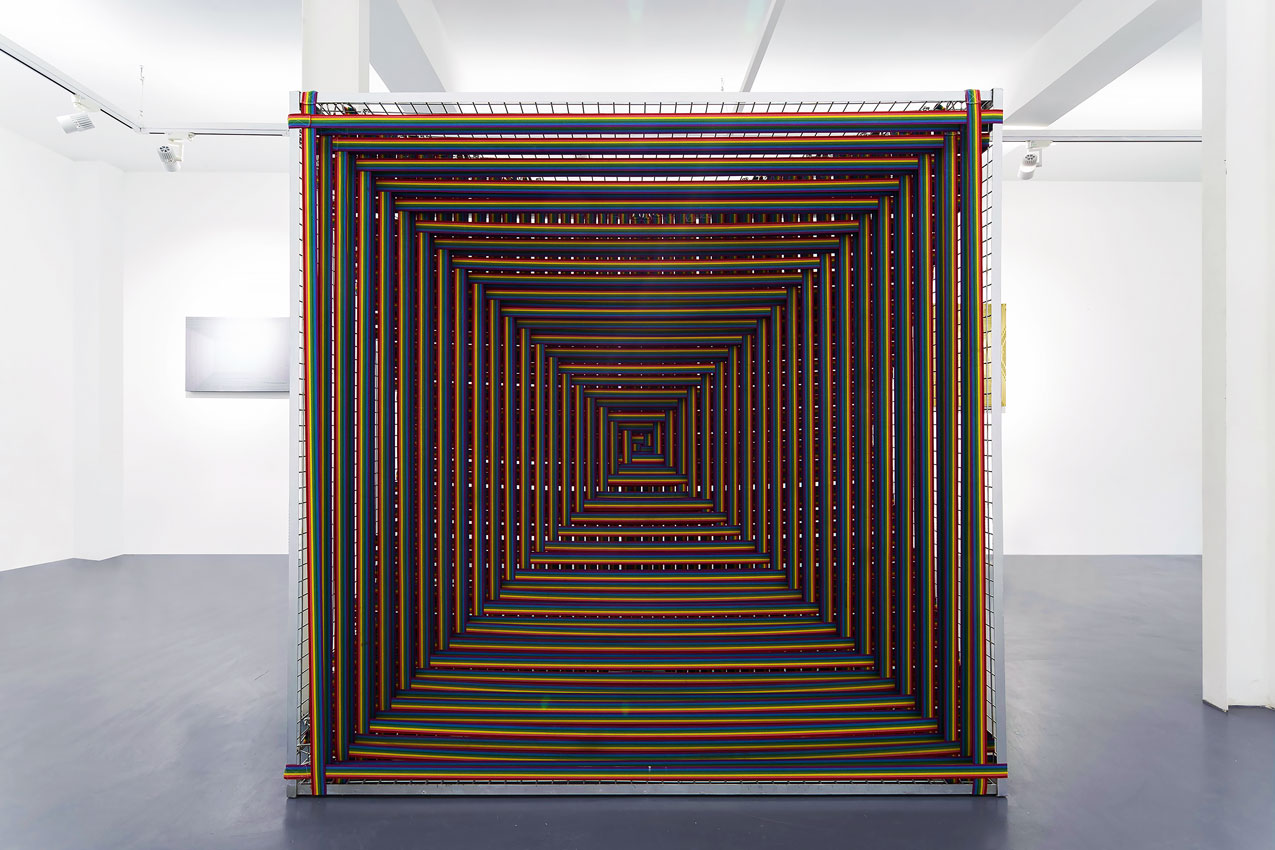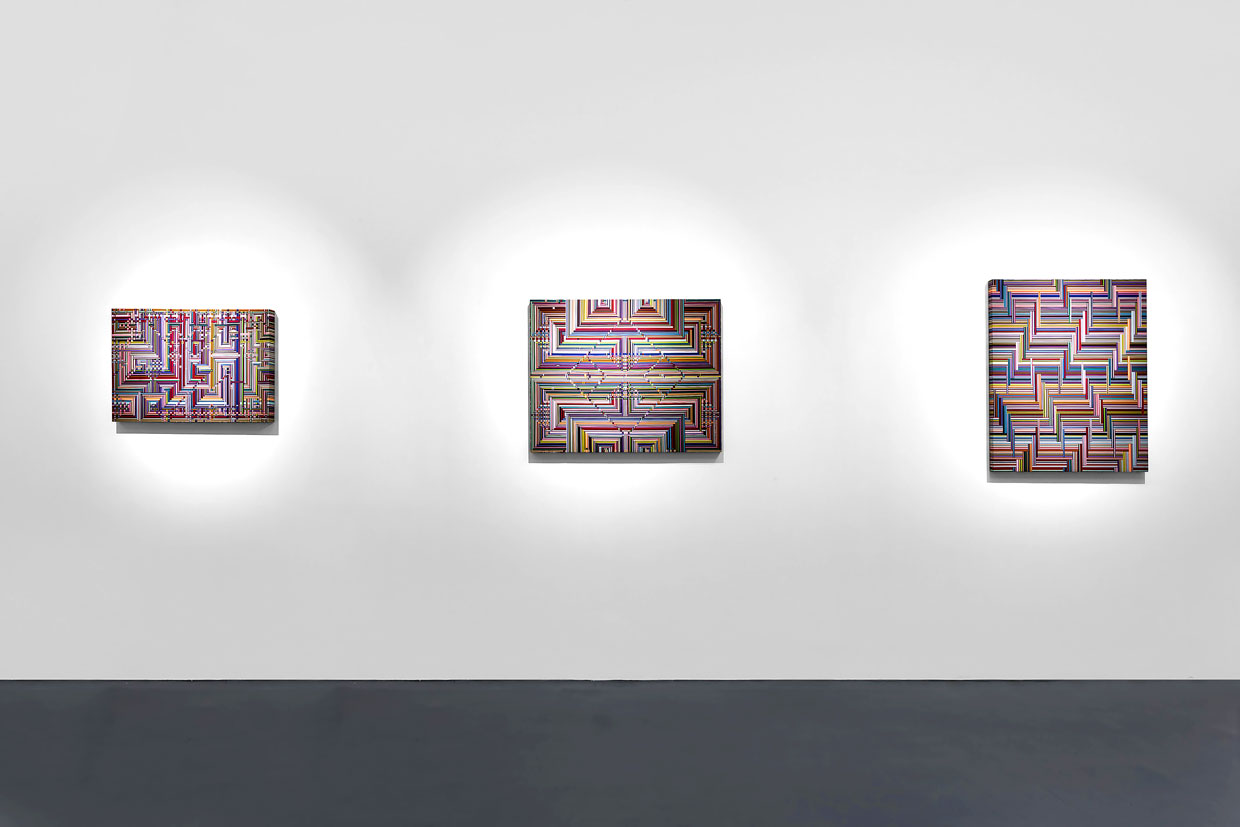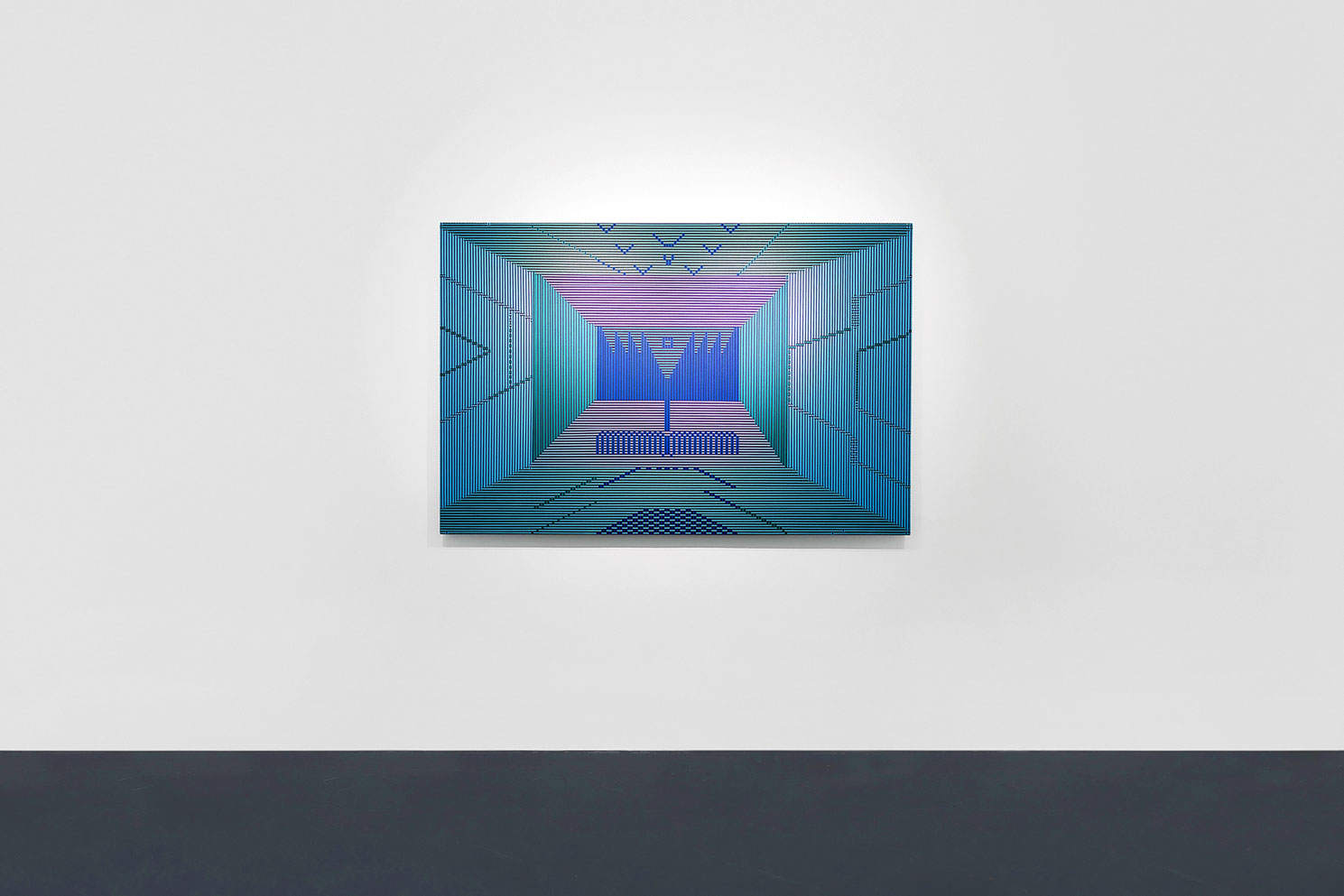 ---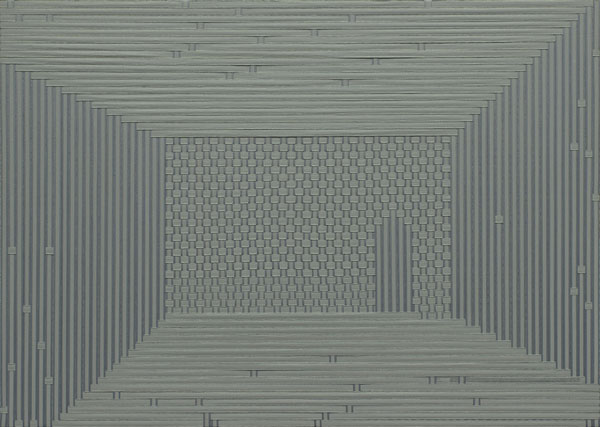 Room 1, 2017
Reflective ribbon
83 x 57 cm
Room 10, 2017
Ribbon
83 x 57 cm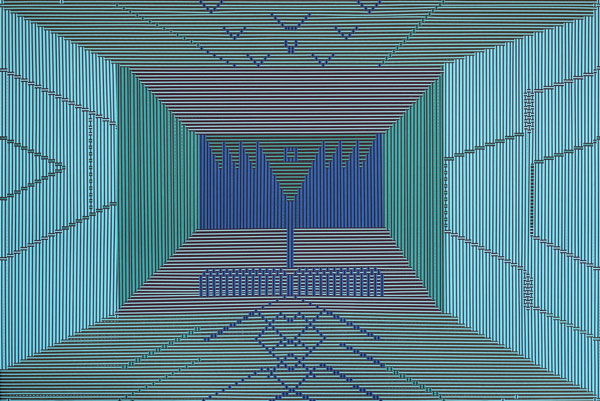 Room 12, 2017
Ribbon
180 x 120 cm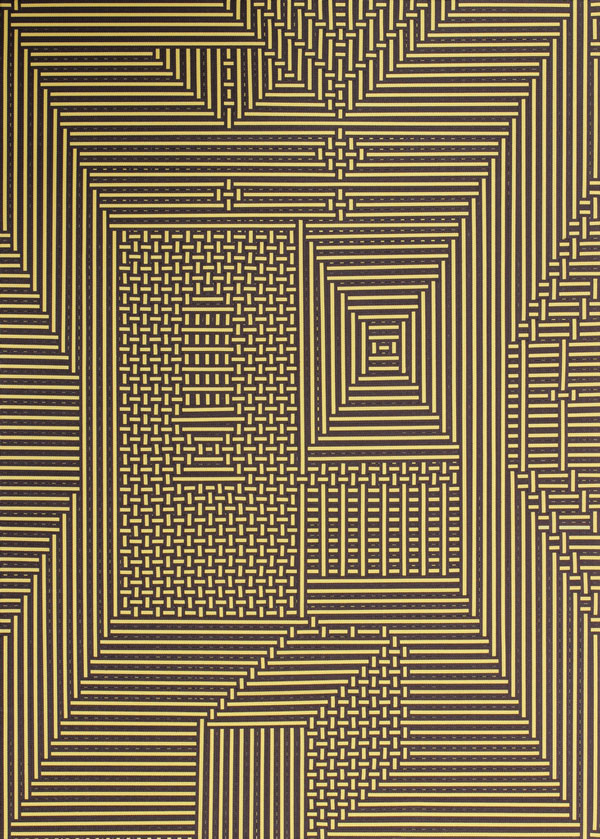 Room 2, 2017
Ribbon
83 x 57 cm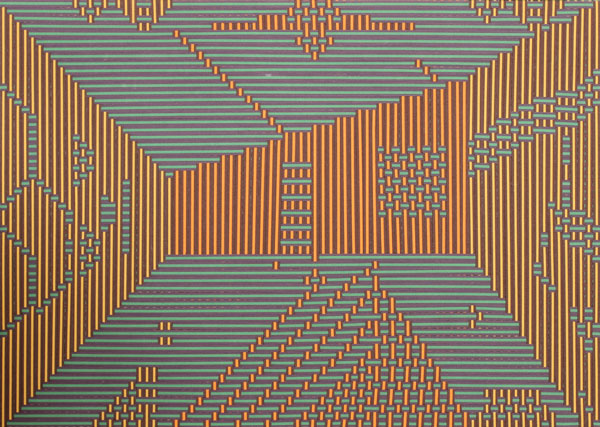 Room 3, 2017
Ribbon
83 x 57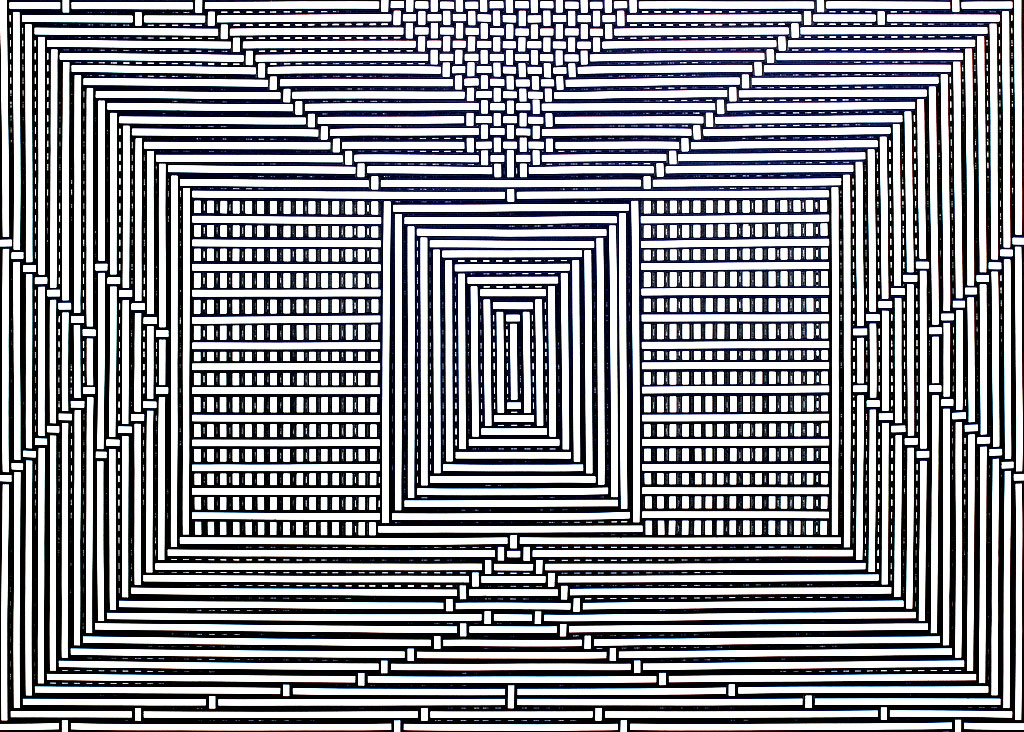 Room 5, 2017
Reflective ribbon
83 x 57 cm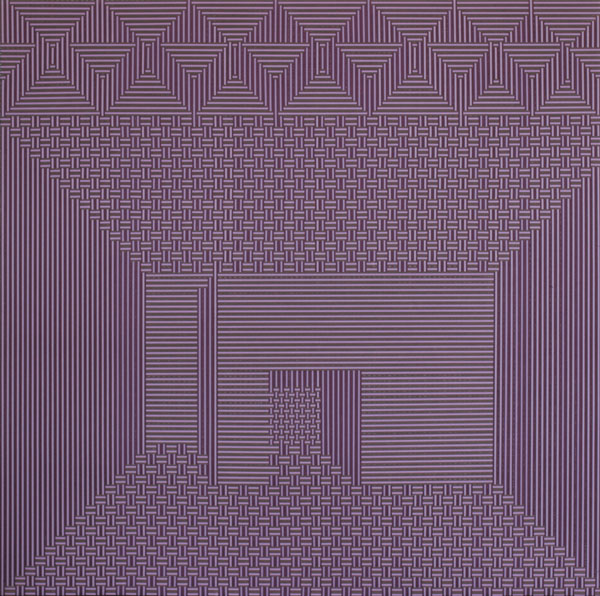 Room 13, 2017
Ribbon
120 x 120 cm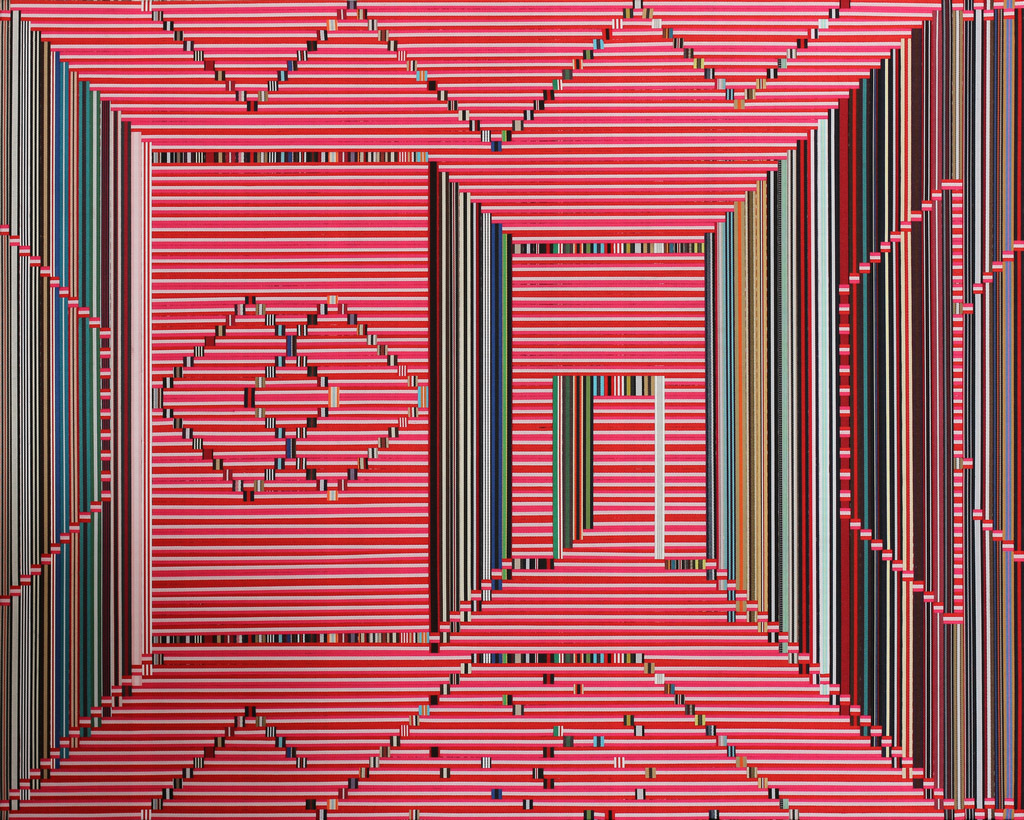 Room 14, 2017
Ribbon
100 x 80 cm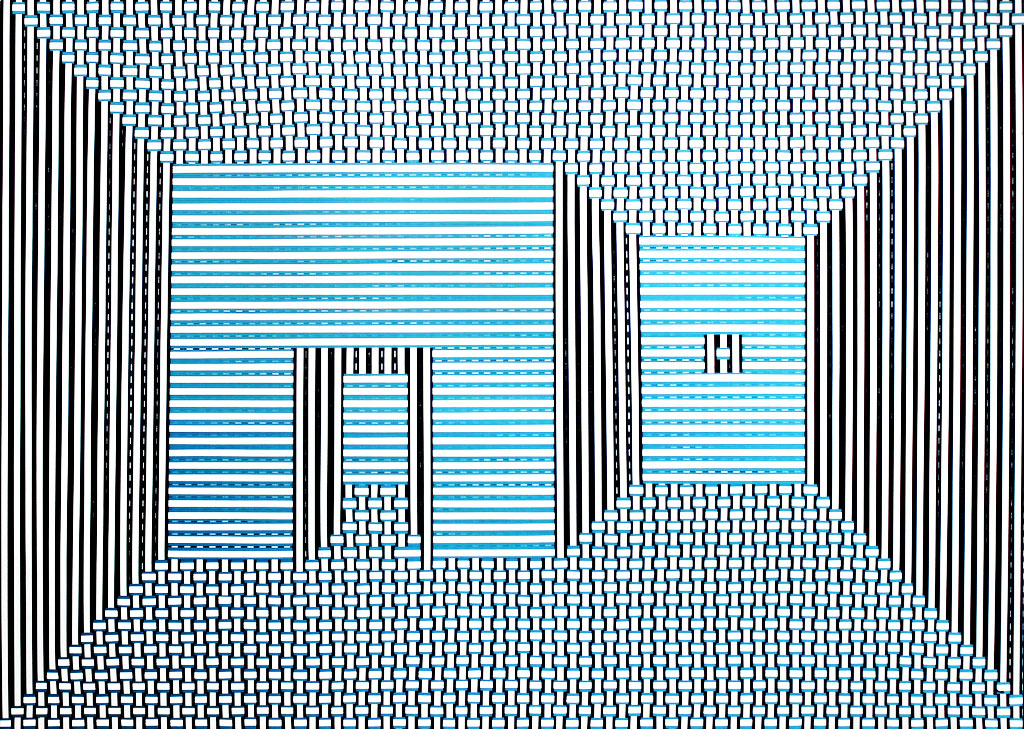 Room 15, 2017
Reflective ribbon
83 x 57 cm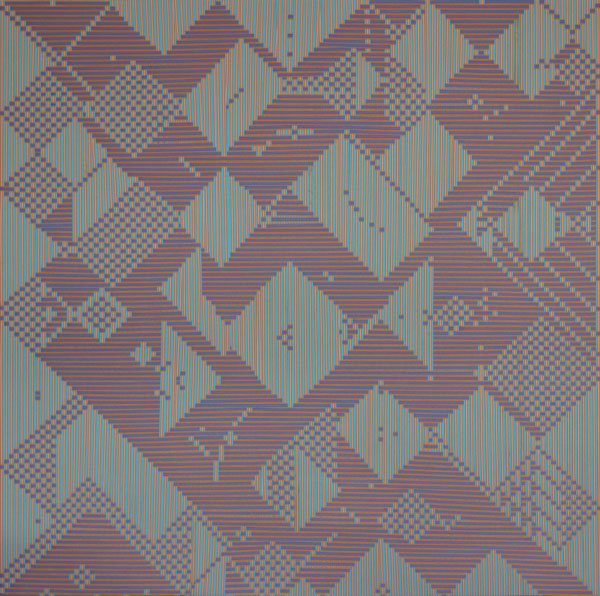 Stripe 23, 2017
Ribbon
120 x 120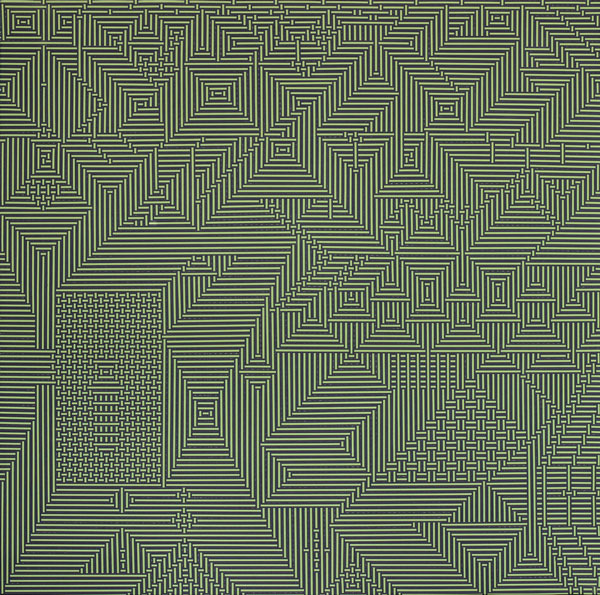 Stripe 24, 2017
Ribbon
120 x 120 cm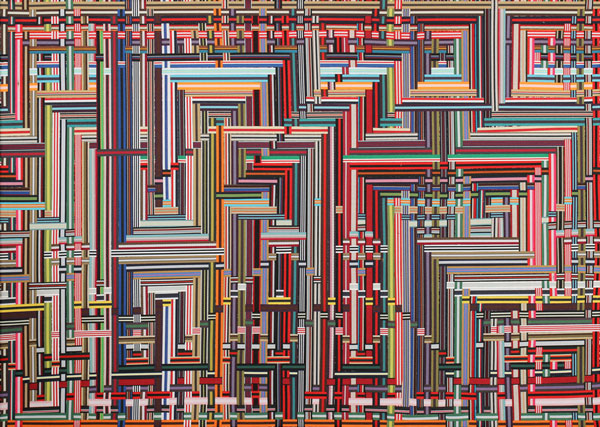 Stripe 19, 2017
Ribbon
83 x 57 cm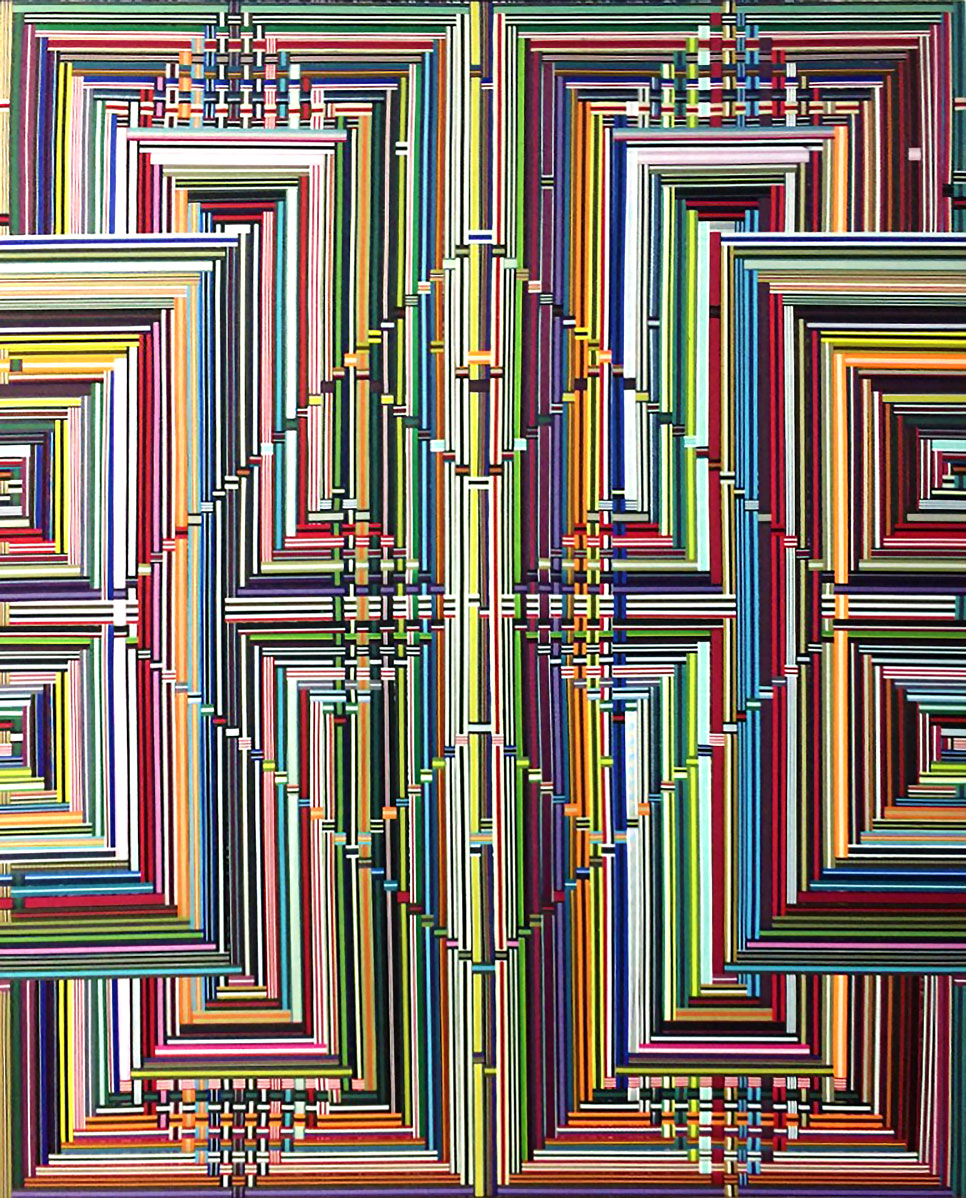 Stripe 8, 2016
Ribbon
100 x 80 cm
---