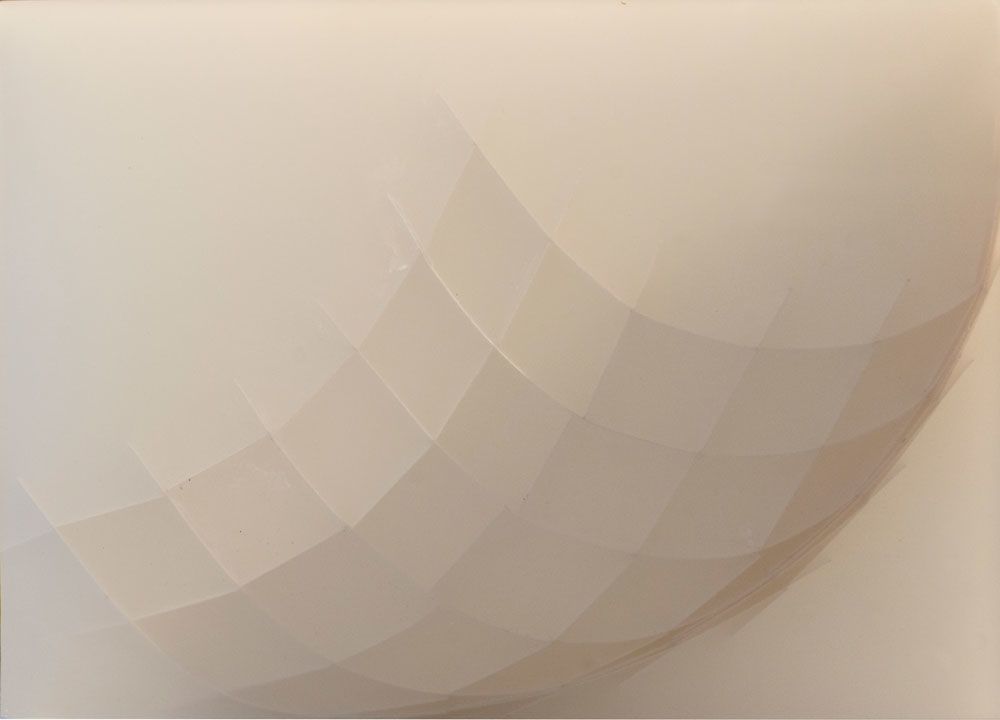 ---
Reese-Heim has established a unique visual language and system of expression in her career which spans over more than 50 years. By appropriating her astute knowledge of classical art and art history Reese-Heim combines her artistic creativity, bold innovation in the use of materials, abundant techniques and precise sense of colors, which make her works unique in terms of style and also lend her art a sense of timelessness.
The body, space, the interactions presented by the lines, the internalization and the extension, achieve a dynamic balance in her works and continue to spark new conversations. The concept is motivated by its physicality, the composition exposes the transparency of the object which, in turn, reveals the freedom that is formed and can be found in the limitation. The only limit is the viewer's imagination; her works intuitively arouse the individual's observation and association with the self and the material world.
Her outstanding Oeuvre include, but is not limited to the famous large-scale series of installation made of mixed materials such as PVC, the series of installations made of custom paper, the small set of book installations, lighting installations and drawings. Her main series includes the series Arbeitsspuren Trennspuren (1999); Spiegelfechter (1992/93); Trophäe (1992/93); the series Verlorene Landschaft (2001) and the series Nervaturen Geflecht (2006), etc.
Reese-Heim, born in 1943 in Sindelfingen, Germany, started her formal education in 1964 at the Academy of Fine Arts Karlsruhe and continued her studies at the Academy of Fine Arts in Munich where she received her diploma degree in 1972. She has been a professor at the University of Paderborn since 1983. In 1995, she was appointed as the dean of the FB 4 of the University of Paderborn. Since 2006, Reese-Heim has served as vice dean of the faculty of cultural studies. Reese-Heim has always been committed to the frontier of theoretical research in contemporary art. At the same time, she also has unique insights into her own artistic creation, the experiment, and the application of new materials, the challenge and expression of conceptual art. Her works are rich in multi-level techniques and also have a profound theoretical quality about them. Reese-Heim has exhibited throughout Germany and internationally, and has shown her works in museums and art institutions in Germany, Denmark, and Japan. She has received numerous awards including the 'Verdiensorden der Bundesrepublik Deutschland'. This new collaboration with XC. HuA is an exclusive first for Reese-Heim. XC. HuA will be the first and only gallery to exhibit the artist's collective works in order to summarize and re-explore a magnificent career which spans over more than 50 years.
---